---
320 Years TransGender-Persecution
July 14th 1683 - July 14th 2003
- July 14th, 1683 - since - July 14th, 2003 - Dates - Platform -Documents - Sources -
-- Deutsche Version --
---
July 14th, 1683
<! img src="Engel14_h.GIF" width="333" height="364" border="0" align="right">
It happened on July 14th 1683, the first day of second Turk siege of Vienna. The city was surrounded, the Schotten abbey which was close to the city walls was burning. The fire spread to the Hof arsenal where the weapon and gun-powder deposits were. The citizens started to panik.
Close by a 17 year old boy in womens clothes was arrested. Both him and a viennese original the so called Baron Zwifl, were suspected without any evidence, of igniting the fire for the Turks.
Both were lynched by the mob. The blood covered corps were dragged to the Peters church cemetry, where they were professionaly skinned by a butcher encouraged by the cheers of the crowd.
Since then

Transgender persons are still subjected of brutality. Only a few cases, such as the case of Brandon Teena, who was lynched in the USA in 1993, see the light of the public (The film: "Boys don´t cry").

Other examples are:

Trya Hunter, 1995, M2F, died, after a car accident because doctors refused to treat her.

Chanel Picket, 1995, M2F, an afro-american transsexual prostitute, strangled by Williams Palmer for 8 Minutes. He is charged 97 for violent assult to 2 years on probation and is freed of murder charges.

Debbie Forte, 1995, M2F, after visiting the the Brandon Teena process was murdered by her lover who said he was suprised by her penis. She is killd by three stabs in the breast, strangled and finaly hit on head.

Chris Paige, 1996, M2F, Brutally assaulted, strangled, about 20 stabs in the breast and in the stomach and finally burned.

In th Internet roughly 280, mainly american murder cases with TransGender-offers are known (www.gender.org/remember). The first recorded case occurred 1972. The last murder victim was Michael Charles Hurd, Houston, Texas: 18. June 2003, shot down.
More than 50 of the cases them occurred within the last 2 years. Almost each second week a new murder.

280 victims
How many wounded?
How many assaulted?

July 14th 2003
320 years are enough. On July the 14th 2003 we want to remeber. In actions, manifestions and a mourn march.
We are a part of this history.
We have experienced the violence against transgender persons. It can be very subtile. It can at times take our breath away.
And suffocate:
It is the same violence, that traps some transgender persons in their houses, ruin their existence, pushing them into depressions and towards suicide.
It is the same violence, that forbids persons to live their ambivalent feelings.
It is the same violence, that uniforms our gender roles:
Sexism, that denies us to live our lives, the way we want to.
We invite you the queer community, to join us on this day of rememberance.
Contact and information: eva@transgender.at,

---
- July 14th 1683 - since - July 14th 2003 - Dates - Platform -Dokuments - Sources -
---
Actions
Monday, July 7th 2003, 20:00:

Lynchlaw of a Viennese Cross-Dresser:
on July 14th 1683 until today
Historic essay from Gloria G..
Rosa-Lila-Villa, clubroom 1st floor. 1060 Vienna, Linke Wienzeile 102

Thursday, July 10th, 20:00:

Grüne Andersrum TransGender Cinema
"Paris is burning"
From 8 pm untill 9 pm "Trans Xpritzte" for all, from 9 pm Cinema, free entry
Cinemagic (the previous Opernkino, now with air conditioning), 1010 Vienna, Friedrichstraže 4

Saturday, July 12th 2003, 8 pm:

TransMission III
320 Years later: Trans - Queer - Friends Party
All genders welcome!
Impulse of Sound, 1060 Vienna, Gumpendorferstrasse 2

Monday July 14th 2003, 7 pm:

Gendenkzug
the 320th anniversery of the murder of a TransGender person
We invite you to particpate in dignity
Meeting place: 7 pm, 1010 Vienna, Mölkerbastei. March across the Hof to St Peters church.
Final event 'Bukatka' - performance from the Volxtheater - no border Lab's

---
Platform
The

TransX club for TransGender-Persons


activities are supported by the following groups:

die Grünen
andersrum

HOSI
Vienna

Libertine


rainbow.online

Rosa
Antifa

SOAL
Sozialist Alternative

http://transgender.at


Transgenderselbsthilfe-
gruppe Graz

Transgender-
stammtisch Linz

TIS - Transsexuellen-
initiative Salzburg

VolXtheater
noborderLAB

WUK - Werkstätten
und Kulturhaus
---
- July 14th 1683 - since - July 14th 2003 - Dates - Platform -Documents - Sources -
---
Historic dokuments

The mob which is now staring at the ignited fire, is beginning to lose its head. They believe to have seen turk spies, paid for igniting the fire.
A boy about 17 years, a streetwalker wearing womens clothes, is interrogated and quickly beaten to death, then a city known harmless jester, the "Baron Zwifl", is thrown to the ground and trampled dead. The mob then drags the blood covered corps to the St. Peters cemetry (today the Petersplatz), where a butcher skinns them professionally.

Stephan Vajda, 1983, P. 93


The first victim of the hysteric panik was a poor jester called Thanon, known in the city as the "Baron Zwifl", who shot into the flames with his pistol. Because of this the enraged mob overwhelmed him an beat him to death. His corps was dragged to St Peters cemetry where he was finally skinned.
Then a young las, a poor transvestite, who was mistaken for a spy was ripped into pieces. People who spoke Hungarian or Croatian, were seriously threatened and subject to dangerous attacks.

Guenter Düriegel, 1981, S. 74


The raged people presumed treason and immediately lynched a poor mad man and a boy wearing womens clothes.

John Stoje, 1964, P. 171-172


At about 4 pm a great fire raged in the schottenhof, which according to shouting was caused by a 16 year old boy. He was hired by the rebels and in order to cause less suspiction was dressed like a woman. But it is hard to say if the accusations were true because the boy was ripped to pieces by the mob before justice had time to investigate the matter and find out the truth. Many of the witnesses repotted that the boy was neither dressed-up nor the person who started the fire, instead they said that the stable boys themselves were the cause of the fire, which they ignited either due to carelessness or anger, and then to wipe away the evidence, claimed as the enraged mob came to extinguish the fire that the boy ignited it. The stable boys kept on violently hitting the boy untill the mob joined in and killed him and finaly ripped him apart, disregarding the screaming and apologies of the victim. From this scene the mob continuosly accused and assaulted unknown persons or people with hungarian or croatian clothes passing by for starting the fire, some were taken into custody others were injured and furiously accused and others were lynched without awaiting their justification, after this their heads were publicly carried around the city and sometimes mounted on lances for show. This doing was intervened by law and order to discourage these apalling and disgraceful behaviour.

Joh. Peter von Vaelckeren, 1684, P. 28


At the same time the stables burned, but no spark could have flown that far, so it must of been an ignited fire according to the people. The streets were dark, filled with people full tempered and with easy conclusions. They shouted and stopped any person who looked hungarian or croatian accusing them of lighting the fire, beating them hard and injuring them, even threatening the monks with homicide. When suddenly a jester "Baron Zwifel", his real name is Peter Thanon, comes dancing by, an idiot and fungus of soceity, who eats leftovers from the monarchy and the rich and if nothing is available will, according to himself, eat onions. The jester pulls his fake revolver and aims and shoots into the flames, as if he could extinguish the flames with it, the people beat him to death on the spot, untill he doesn´t move any more.
It doesn´t take long untill young person in female clothes becomes obvious, no one recalls why and from where he came, it could of been one of these "Milchbart-Marketenderinnen" the kind that some men, "gourmets", like to reach under the dresses, well awaiting the male flesh. From where the accusation came is hard to make out in the rage, but soon the person is guilty of arson, he is hit to ground, where knees to pray to Jesus and Mary, pleads innocent, and cries for mercy as they smash his head. It thuds so loud that even though I have my hands over my ears I have to vomit. I don´t know what is up with me, I am chocking myself half dead.

Anselm Freiherr von P., 1683, quoted from Kurt Eigl, 1983, P. 60 ff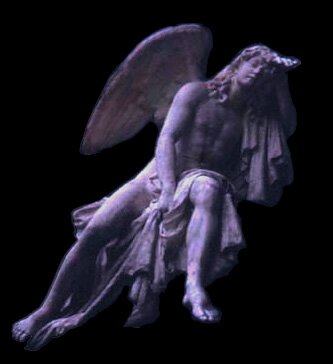 Sources
Joh. Peter von Vaelckeren: "Wienn von Türken belägert, von Christen entsetzt...", Linz 1684 (Vienna the Turk siege, christianity terrified..).
Georg Christoph von Kunitz: "Diarium", Wien 1684.
Nicolaus Hocke: "Kurtze Beschreibung Dessen, Was in wehrender Türckischen Belägerung der Kayserlichen Residentz - Statt Wien vom 7. Julij bis 12. Septembris des abgewichenen 1683. Jahres (...) passiret", Wien, 1685.3 (Short description of the happenings during the Turk siege of the emperors residence - the city Vienna from July 7th to September 12th of the year 1683)
Victor von Renner: "Wien 1683 oder die Rettung des Abendlandes", Wien 1883 (The saviour of the Occident).
John Stoje: "Wien 1683 oder die Rettung des Abendlandes", Wien, Düsseldorf, 1967 (Original: London, 1964) (Vienna 1683 or the saviour of the Occident)
Walter Sturminger (Hrsg): "Die Türken vor Wien in Augenzeugenberichten", Düsseldorf 1968 (The Turks siege Vienna eye-witnesses).
Günter Düriegel: "Wien 1683, die Zweite Türkenbelagerung", Katalog, Museum der Stadt Wien, Wien 1981 (Vienna 1683 the second Turk siege).
Stephan Vajda: "Die Belagerung. Bericht über das Türkenjahr 1683", Wien, 1983 (The Siege. Report of the Turk siege).
Kurt Eigl (Hrsg): "Tagebuch eines Augenzeugen 1683", Wien 1983 (Diary of an eye witness 1683)
Gloria G.: "Queer Durch. Körperpolitik in Oesterreich am Beispiel Transgender: Von Lesben-Knaben, phallischen Frauen, Genderbenders, ÜberläuferInnen des Geschlechts", in: Wolfgang Förster, Tobias Natter und Ines Rieder (Hrsg): "Der andere Blick. Lesbischwules Leben in Oesterreich. Eine Kulturgeschichte", Wien 2001.
---
- July 14th, 1683 - since - July 14th, 2003 - Dates - Platform -Documents - Sources -
Text: Gloria G. & Eva Fels <! br> Platform: http://TransX.TransGender.at, Linke Wienzeile 102, A-1060 Vienna.

---